The Florence in Purple Rain
The Florence in Purple Rain
"I only want to see you laughing in the..."
This is Florence, she's spontaneous ~ a ready-to-go-anytime-jumpsuit in a mindful silhouette that sits just right on your curves, but unisex enough to satisfy the fashionable male. Yesssss, unisex baby.
Our hemp/peace silk blend in Purple Rain is an homage to the legendary, The Artist, Prince. Rock it like you know he would have, and you know he would have.
Style Details:
killer drape fit for a Queen

gentle racer back detail, slight back blousing at the waistline

Slight wrap front, with inner and hand-crafted covered outer button closure

sits at natural waist, zip front ~ belt or no belt The Florence stands on her own… like a Queen

low-cut menswear-inspired vest front with pleating details

darting on the trouser half, side seam pockets and an easy straight leg
Note:
Photos shown are taken in both natural light and stylized with flash photography, refer to swatch as well.

Because the fabric is woven from natural fibers, there is a natural texture and raw look to it, any "variations" should not be considered a flaw in the fabric but natural to it. No one is perfect.
made in Los Angeles in small batches | we only make what you buy
Models are 5'9" and 5'5" and wearing a size 4
The Florence was designed in honor of the game changing, androgynous 1970s and '80s music icons like David Bowie and Steven Tyler. No one questions their killer unisex style nor their influence on fashion history. Named for Mindful One powerhouse Grandmother and Puerto Rican immigrant Florence Palacios, who found herself in Gramercy Park New York as a young girl. None of this would be here without her. For the rebels with a cause, ready for a sustainable future.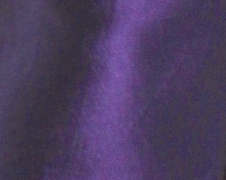 Material:
Luxurious, smooth with a subtle raw look.
Purple Rain is a shiny charmeuse with a soft brushed matte finish on the reverse.
Unlined in a 6oz. weight.

70% Hemp 30% Peace Silk Charmeuse
Imported
Care:
To ensure consistent fit and fabric integrity of this natural, sustainable fabric, wash cold, machine or by hand and line dry, or dry clean at your local green dry cleaner.
Pre-shrunk.